My Virtual Jericho 'Lean on Me'
8th June 2020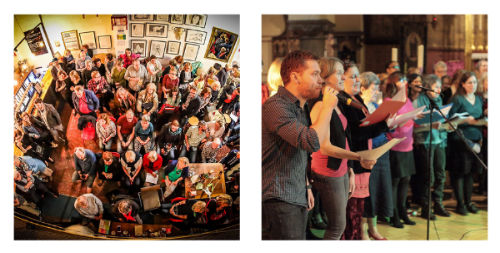 Join Steph and the Jericho Singers on Wednesday the 10th June online to learn 'Lean on Me' by Bill Withers.
In this Zoom sing-a-long she'll teach you how to sing it with some simple harmonies that you can practice at home.
No experience is required, we'll learn everything by ear.
The lyrics and harmonies are provided on the session song sheet.
Get some great singing tips too and you will feel amazing afterwards.
If you play the ukelele or guitar bring it along, the chords are simple ( G D C A Bm ).
Register here